Christmas!
Holiday music lovers across the globe are getting an early Christmas gift because we have released an update to our massively popular and completely free Christmas Radio app.
Unique
Featuring a streamlined interface and designed for iPhone, iPad and Android, the app allows you to enjoy a wide variety of Christmas hits from 40 unique stations.
Some of this year's more popular stations include: Xmas in Frisko, Jazz Radio Christmas and Kristmas Kountry. There's also North Pole Radio, which broadcasts directly from the North Pole - a detail that is sure to delight even the most skeptical of Santa-doubting kids; and probably more than a few adults, too.
Enjoy Christmas music everywhere
More than any other time of year, the holidays are defined by the music that celebrates this season, and that's why Christmas Radio is so massively popular around the world. At no cost, and conveniently via WiFi and cellular networks, you can instantly connect to the holiday music they love, whether that's rockin' Christmas hits, old standards, or whatever else you prefer. Quite simply, Christmas radio is holiday music on demand, and it's completely free. And on top of all of that, the iPad app adds a touch of beautiful holiday décor when it streams music using the Airplay and stands near a fireplace, on a mantelpiece, on top of a table, or even nestled near the Christmas tree!
Get it now!
Christmas Radio, the free Christmas music app for the holiday season, is available for iPhone and iPad at the iTunes App store, and for Android devices at the Android Market. A mobile web version of Christmas Radio is also available at xmasradio.mobi.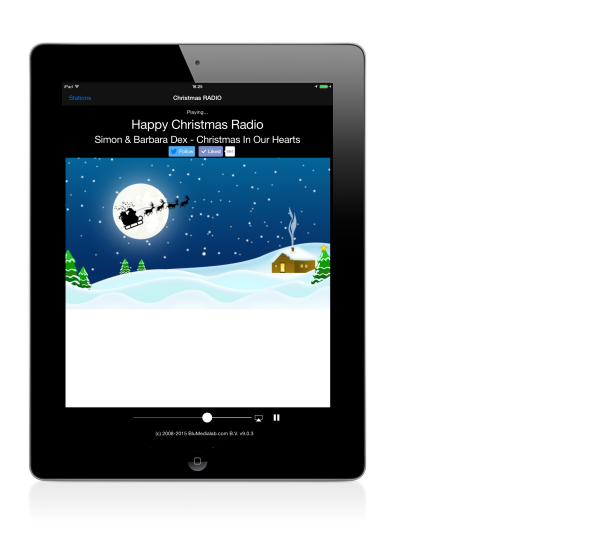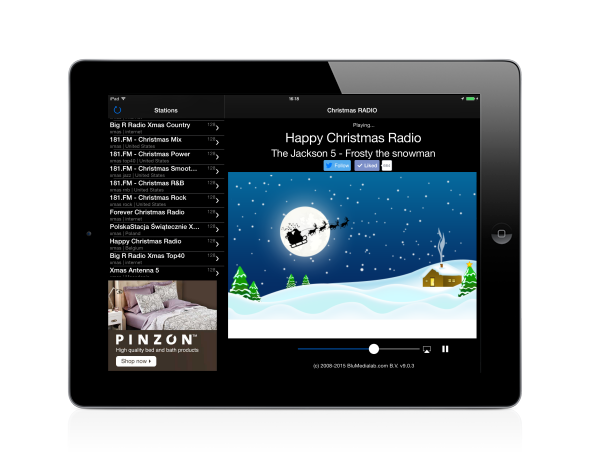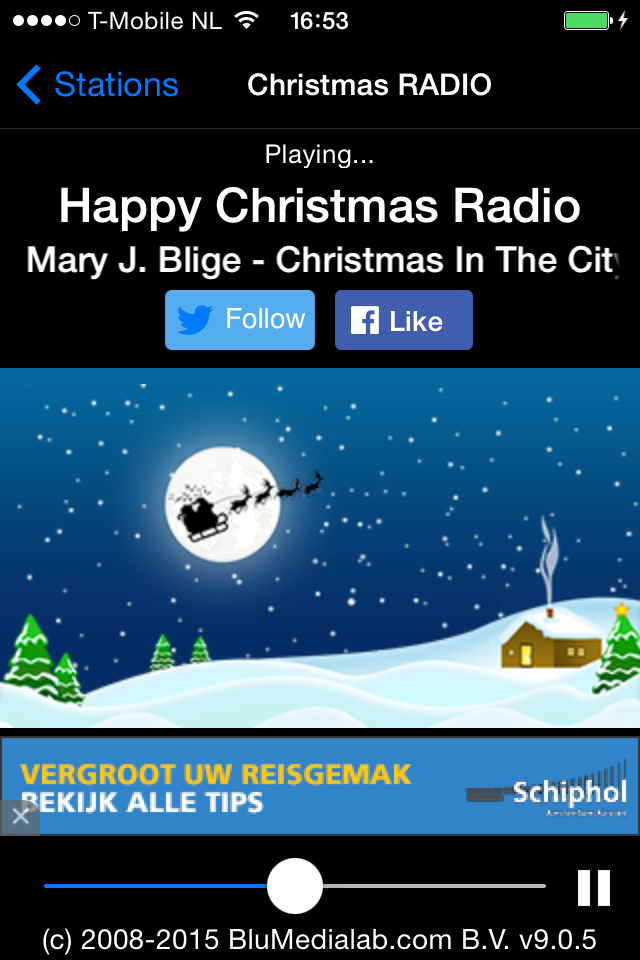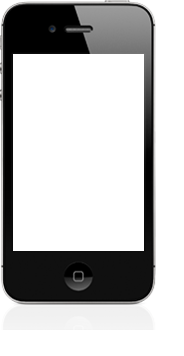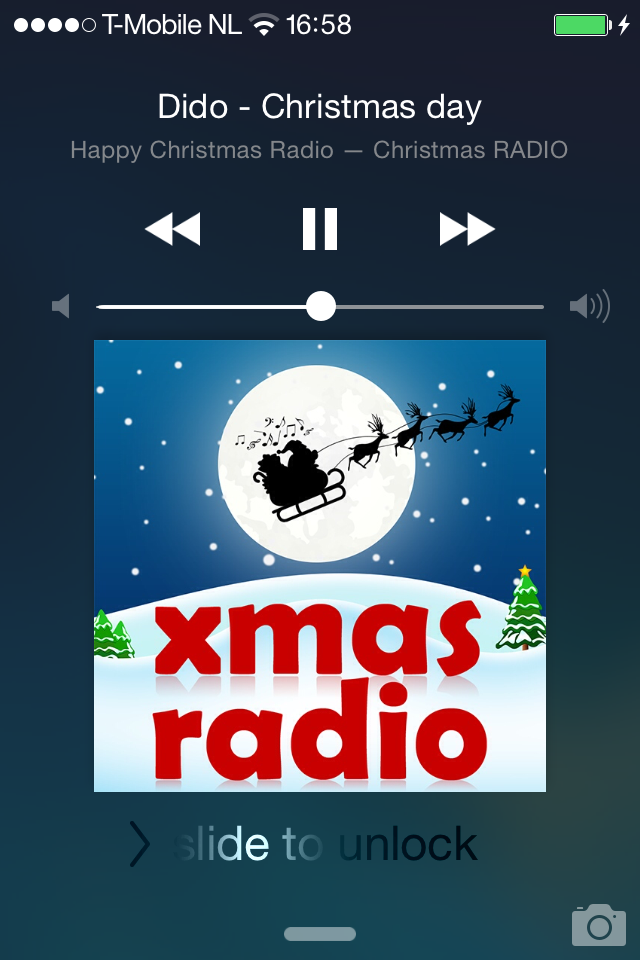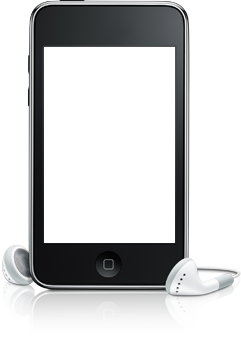 Verify if your telephone subscription has an unlimited data plan to prevent unanticipated charges!
© 2008-2015 BluMedialab.com B.V.